Customer satisfaction is our top priority

If you're looking for high quality , loving, loyal and top performing show and pet puppies,  you've come to the right place.  At Coppertrail Bullmastiffs we'll give you the attention and personal service you deserve .   We offer the best in  AKC Bullmastiffs.  Copper Trail Bullmastiffs is  located in rural Cass CO. MISSOURI, the nations heartland.  Just 25 minutes south of Kansas City MO.   Let our years of experience make your puppy purchase easy and worry free. AFFORDABLE   DELIVERY AVAILABLE VIA GROUND TRANSPORT TO MOST STATES.    

For more information please: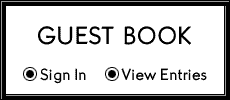 BULLMASTIFF PUPPIES FOR SALE, AKC BULLMASTIFF BREEDER.   BULLMASTIFFS MOST COLORS REDS, FAWNS, BRINDLES.   BULLMASTIFF PUPPIES FOR SALE IN ARKANSAS, ALASKA, ALABAMA,ARIZONA,  CALIFORNIA, COLORADO, CONNETICUT, , DELAWARE,IOWA, ILLINOIS, IDAHO, KANSAS KENTUCKY, LOUISIANA,bullmastiff puppies for sale in  MAINE, MARYLAND,, MICHIGAN, MINNESOTA,MISSOURI , MONTANA, ,NEW HAMPSHIRE, NORTH CAROLINA, NEBRASKA, NEW MEXICO, OHIO, OREGON, PENNSYLVANIA,bullmastiff puppies for sale in  RHODE ISLAND, TEXAS, TENNESSEE,UTAH, WYOIMNG , WEST VIRGINA, VIRGINA, NEW YORK, NEW JERSEY, VERMONT , SOUTH CAROLINA, OKLAHOMA BULLMASTIFF FOR SALE NORTH DAKOTA, SOUTH DAKOTA, WISCONSIN, FLORIDA.  bULL MASTIFF AKC PUPPIES FOR SALE   

LUNA HAS HAD HER BABIES, BORN MID -JUNE. WE HAVE 4 BOYS 2 BRINDLES , 2 REDS AND 3 GIRLS ALL RED OR RED FAWNS.    LUNA IS A BIG GIRL AT 135, LBS WHICH IS BIG FOR A FEMALE,   I EXPECT HER PUPS WILL BE BIG ALSO.     PLEASE  TEXT OR EMAIL IF INTERESTED IN  A PUPPY FROM THIS LITTER.          

          Welcome to                                                Bullmastiffs            

WEBSITE updated 06/22/2020